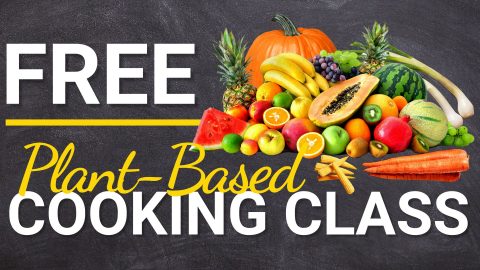 FREE Plant-Based Cooking Class
Learn how to transition to a plant-based diet.
Dates:
Sunday, December 3, 2023 - Cancelled Due to Inclement Weather
Sunday, January 7, 2024
Sunday, February 4, 2024
Sunday, March 3, 2024
More Dates Coming Soon
Time: 4:00PM - 6:00PM
A FREE Plant-Based Meal will be served at the end of the cooking class.
Description: These classes will help you expand your cooking, no matter whether you have been plant-based for a long time but want new inspiration, or whether you are newly plant-based and need suggestions for how to maximize nutrition and flavor in dishes. Even if you are not 100% plant-based, these classes are a great way to add more plant-based recipes to your repertoire. These classes are free and open to the general public.
Contact Info & Location:
Lincoln Seventh-day Adventist Church
158 River Rd
Lincoln, ME 04457-4016
Phone: 207-794-3361
Email: info@lincolnsda.org
Cooking Class Registration Form